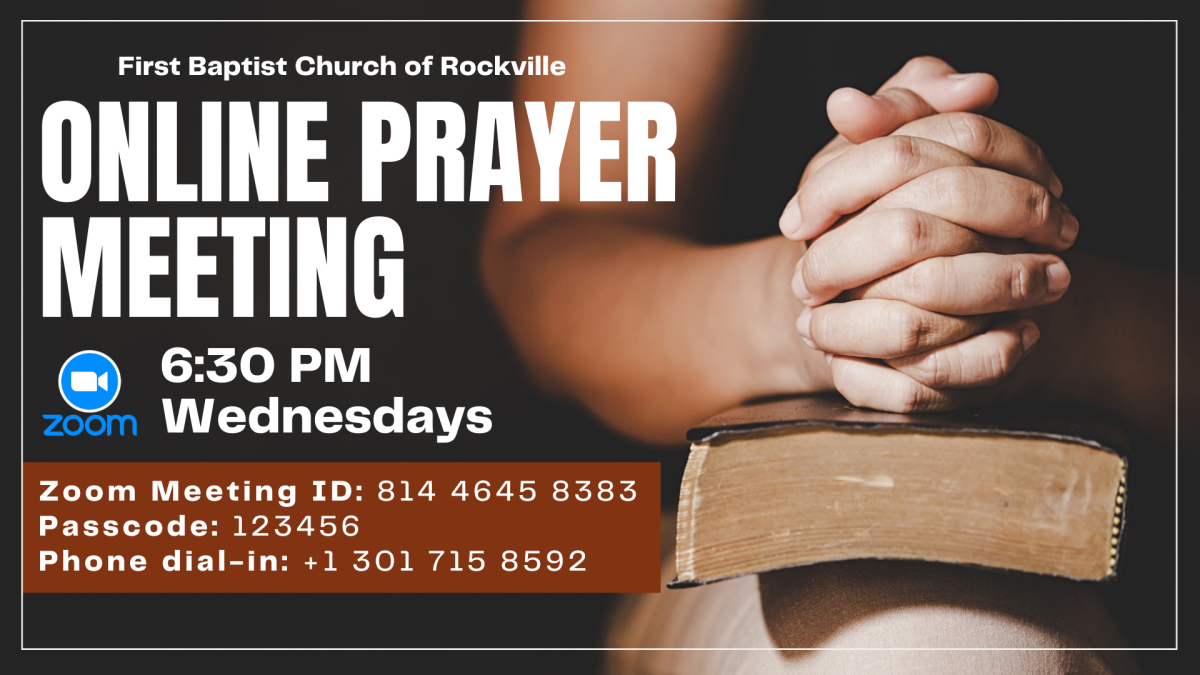 Every Wednesday
,
6:30 PM - 7:30 PM
"If my people, who are called by my name, will humble themselves and pray and seek my face and turn from their wicked ways, then I will hear from heaven, and I will forgive their sin and will heal their land." 2 Chronicles 7:14
Dear Brothers and Sisters,
In times like these, we need as the body of Christ to continue seeking the Lord for His grace and power to be revealed to the world around us. Let's hold up those who are suffering, sick, in despair and hopeless. Let's pray for one another. Let's pray for healing for our nations. Let's pray for the unsaved…LET'S PRAY!
Join FBCR weekly prayer call: Wednesdays @ 6:30 pm
Free Conference Call: At the scheduled date and time, dial into the conference. When prompted, enter the access code followed by pound or hash (#).
Kindly put your phone on mute when you are not speaking.

We can now have a video experience and see everyone on the call.
"…Yet who knows whether you have come to the kingdom for such a time as this?" Esther 4:14 b
Please contact the church office for the link.