Children's Ministry
The Children's Ministry is dedicated to providing a safe, nurturing, fun, and spiritual environment for your children to explore a personal relationship with Christ. At a very young age, we desire kids to become more like Jesus every day. By teaching and guiding them in the truth of God's Word, we are developing disciples who will impact the world for God's Kingdom and glory.
We have multiple activities and events to help our children grow in God's light. Our yearly events include Vacation Bible School (VBS Director Rev. Prabhula John) and an Easter Egg Hunt. For more information, contact Elizabeth Works at
Sunday Morning
Nursery (birth to 3)
Infants must stay with their parents in the Family Life Room if they are not with their parents in the church service. There is a TV in the nursery that plays the Worship service life for your viewing while you take care of your "little ones who can't sit still during the service." Room 205/207 on the right when you first walk into the church entrance.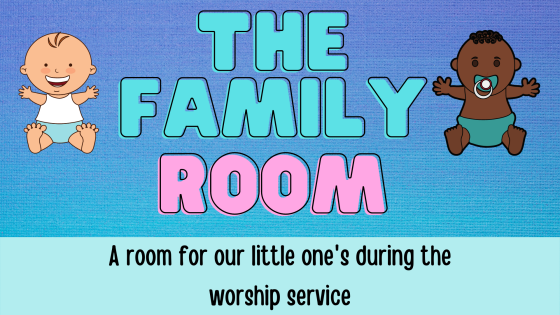 Preschool and Elementary
Preschool (3 yrs old to KG) –Room 108C
Elementary (1st to 5th grade) – Room 108A/B
11:15 am - Children's Church
Worship service for children ages 3 years old to 5th grade
Sunday Evening

VBS 2022 - July 10-15 from 6:00-8:30 PM

---
Bible-based, high-energy, and fun club for kids ages 3 to 12th grade, Sunday nights (5-7 pm), September 2021 to May 2022.

AWANA stands for "Approved Workmen Are Not Ashamed", an acronym that is based on 2 Timothy 2:15 "Do your best to present yourself to God as one approved, a workman who does not need to be ashamed and who correctly handles the word of truth."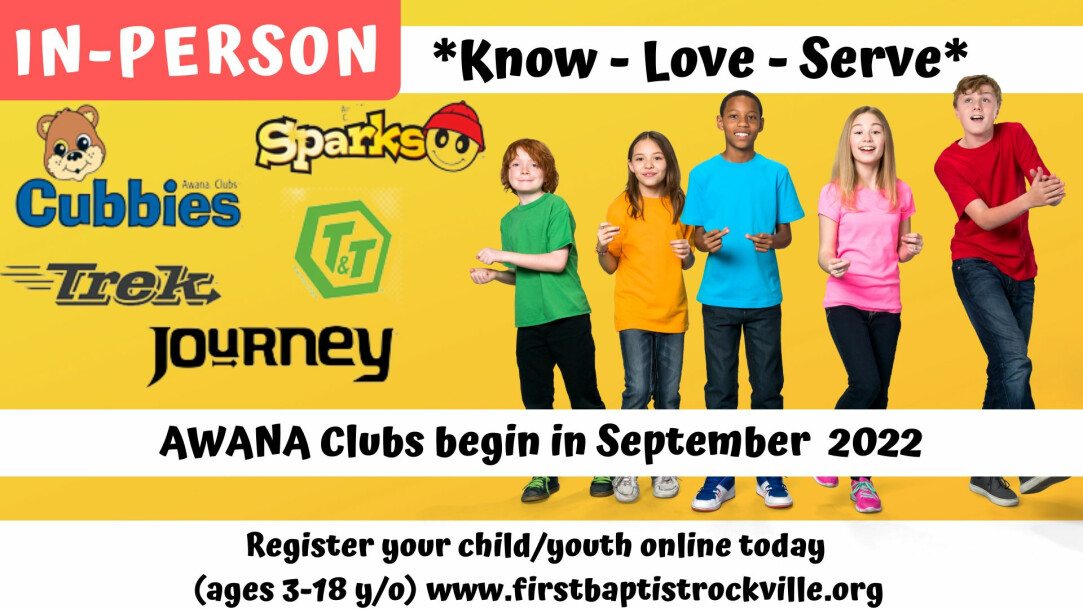 Commander Prabhula John at prabhula@firstbaptistrockville.org
Register for the 2022-2023 AWANA Clubs session
Learn More at the official AWANA Website
FBCR 2020-2021 AWANA Sunday Schedule/Calendar
AWANA Clubs additional costs-fees form
---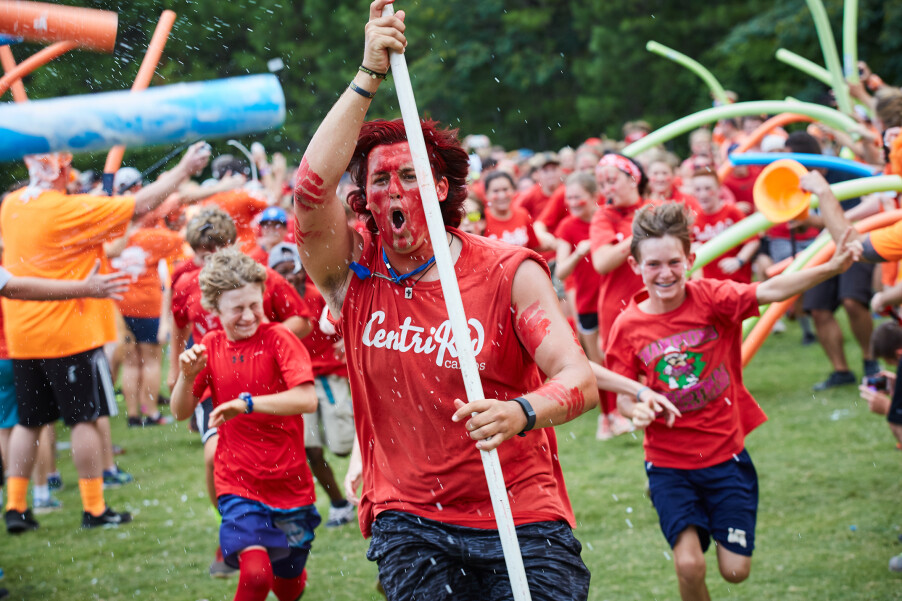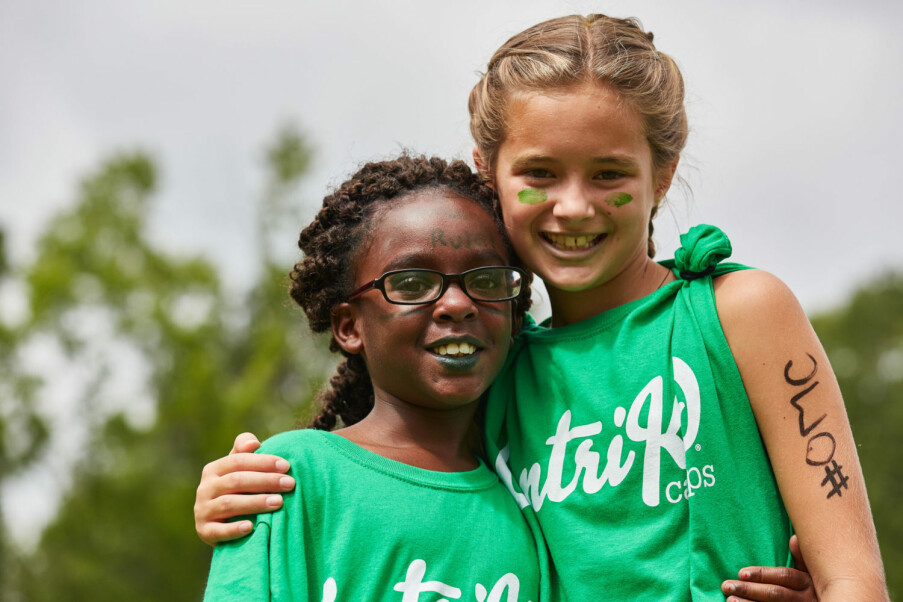 CHILDREN'S SUMMER CAMP 2022 IS OPEN FOR REGISTRATION SOON!
Click here to register
CentriKid at Skycroft - August 1-4, 2022
CentriKid (centrikid.com) is an overnight camp for 2nd–6th graders to experience the time of their lives and learn more about the message of Jesus Christ!
Camps are staffed by college and seminary students who can't wait to hang out with your kids and love to share Christ through every aspect of camp! Campers will enjoy a week of creative Bible study, exciting recreation, great worship, quiet times, and church group devotions, all designed to present the basic foundations of the Christian life.
Cost is $319/person and includes a 4-day, 3-night week of meals, lodging, and fun!
Reserve your spot before February 7, 2022, with an initial reservation fee of $60.
Skycroft is located at 9621 Frostown Rd | Middletown, MD 21769
Review Crossings at Skycroft
Health & Safety Plan
https://skycroft.org/student-camp/crossingshealthplan/

If you would like to sponsor a youth, please use PushPay at https://pushpay.com/g/firstbaptistrockville?src=hpp
---
The WEE CENTER

The WEE CENTER is a ministry of First Baptist Church of Rockville and provides Christian education for preschoolers. The WEE Center has been serving the Rockville community since 1976. The center is open year-round, full and part-time, for children ages 2-5. You can contact them directly through their webpage.
Click here to learn more about the Japanese book club.
Click here for our informational WEE Center video.