Youth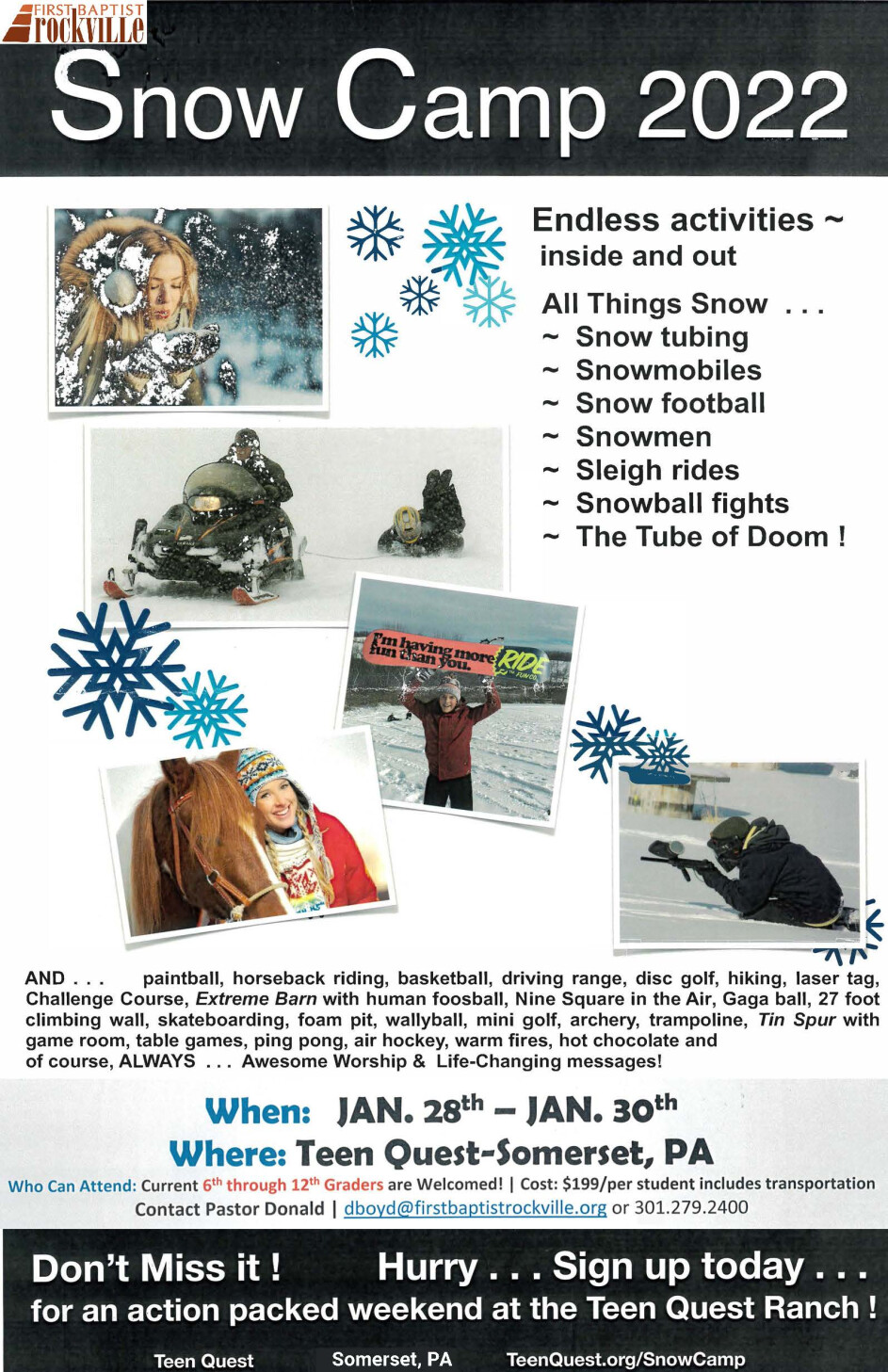 I want to thank you for allowing the Student Ministry Team to minister to your teen. We are dedicated to sharing the gospel, and evangelizing with every teen in our group. We also want to give each person in our youth group opportunities to serve and grow spiritually.

We believe our Youth events are vital to our ministry, because -

1. Students are hanging out with other Christians.
2. They provide a safe place to bring friends.
3. The Gospel message is given.
4. Lots of fun in a Christian-related atmosphere is offered as opposed to worldly offerings
5. An opportunity for students to be involved and minister.
6. FUN!

Please help us first by, praying, second by clicking on one of the following:
1. Register your Youth today by clicking here.
OR
2. Sponsoring a Youth today by clicking here.
---
STUDENT/YOUTH MID-WEEK WILL BE ON HOLD FROM DECEMBER 15TH ENDING JANUARY 5TH
Our student/youth ministry is a safe place for our middle and high schoolers to learn and grow in Christ. Throughout the year, the youth ministry participates in a variety of special events including M-Fuge (a mission camp), weekend retreats, game nights, and much more.
For more information, contact Donald Boyd at .
Weekly Events
Sundays
9:30 am - Youth Growth Groups divided between middle and high school classes
Middle School: the Middleground (room 126)
High School: the Underground (room 122/125)
11:00 am - Contemporary Worship Service (with the whole congregation)
Wednesday Nights
6:00 pm - Student Ministry Staff Meeting. Contact
Thursday Nights
5:00 pm - Snack & Chat - A time of games, fellowship, and relevant biblical conversations, held via ZOOM.