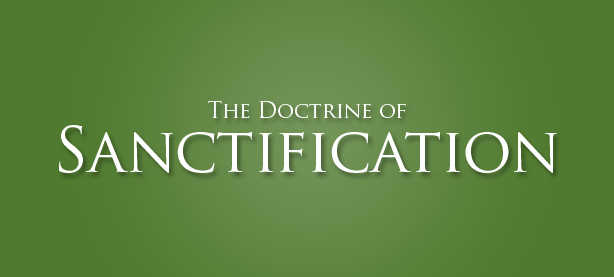 There are many words that fill the Christian vernacular. Propitiation, atonement, salvation, redemption - just to name a few. These words seldom make it to our every day language, and yet they are important words in the life of every follower of Christ.
One of those words is sanctification. But what is this?
The New Bible Dictionary defines sanctification as...
the process by which an entity is brought into relationship with or attains the likeness of the holy1
The Timothy Leadership Institute discusses the topic of sanctification in their Bible Doctrine Survey, talks about the fact that sanctification means...
to be cleansed completely from sin. 2 Pe. 1:9, Heb. 9:14

to be made holy and righteous. 1 Co. 1:30, Eph. 1:4, 2 Co. 5:21

to be set apart unto God and to His service. Ro. 1:1, 15:16
They go on to discuss the fact that our personal holiness is complete at salvation because of what Christ has done for us, our
"practical holiness
is a process of becoming more holy by the power of the Spirit in obedience to the Word."2
This month, Pastor Lee Becknell will be discussing the topic of sanctification on Sunday mornings at First Baptist Rockville. As we consider this topic, let me encourage you to consider how are you in your practical holiness? You've been purchased by the death, burial and resurrection of Jesus Christ (redeemed), is there evidence of that in how you live?
---
1
K. E. Brower,
"Sanctification, Sanctify,"
ed. D. R. W. Wood et al.,
New Bible Dictionary
(Leicester, England; Downers Grove, IL: InterVarsity Press, 1996), 1058.
2 Dennis J. Mock, Bible Doctrine Survey, (Atlanta, GA; Bible Training Centre for Pastors, 1989), 233.